This program contains almost every feature "ShapeYou Online Training with Tony Hale" has to offer except input from Tony. With access to everything you need, you'll do it all on your own.
This program includes:
•Exercise Demos - Here's where you'll learn how to perform your exercises correctly. With over 600 animated, exercise demos, each with detailed instructions, you won't have to worry about working out incorrectly. The database has a wide variety, including exercises using weight machines, dumbbells, stability balls, resistance bands, or even just your own body weight. You'll never get bored or hit plateaus. You can search the database for exercises by body part or use one of the pre-programmed workouts described below.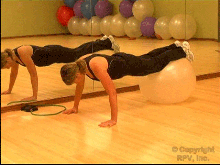 See sample exercise demos
•FREE Pre-Programmed Workouts - ShapeYou Solo Training also comes with over 100 pre-programmed workouts for beginners, intermediate and advanced clients. Adding variety to your workouts will keep your body responding.
•Nutritional Tools - What you eat has such a large role in your success, we've added some features to hlep you learn what's best for you.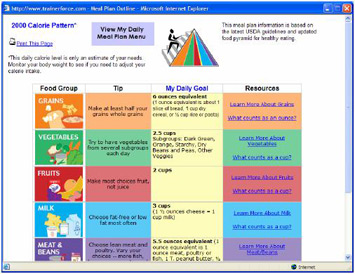 | | |
| --- | --- |
| - | A nutritional database of nearly 7,000 foods and their nutritional values |
| - | Portion Calculator for use with the nutritional database |
| - | Personalized caloric consumption based on the latest USDA guidlines |
| - | Nutrition Tips |
| - | Healthy Recipes & More |
•Food Journals - Going on a diet can be miserable. Instead, our goal here is to transform your eating habits into a healthy, yet still enjoyable part of your life. Often, the most effective way to achieve this goal is by tracking what's eaten every day. With these printable journals, you can input everything you eat in a day and keep track of what's working for you and what's not.
•Progress Graphs - Input your wieght and waistline every week so you can watch your progress on our graphing system.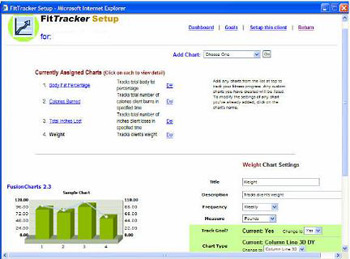 •Accountability Workout Logs - This unique feature provides you with printable weekly workout logs to keep track of the exercises you perform.
•Message Board - There's help in numbers. You'll have access to the ShapeYou Online Training message board where you can join the community. Here you can post and receive messages from other members of the site (and from Tony). Hear about other clients successes or find out about great products, killer exercises or even recipes they may recommend. Even though you won't have access to a trainer like Tony through email, you can post questions on the message board that can be answered by other members and even Tony.
•Fitness Charts - Charts to help you find your body mass index, your target heart rate and more.
•Special Access - You'll also receive special access to articles, fitness and nutrition tips and recipes writen by Tony.
•You'll aslo receive access to:
Articles Written by Tony
Tony's Healthy Food Finds
Tony's Nutrition Tips & more...
ShapeYou Solo Training Rates